The Getting Started Guide
Welcome to Tourwriter by Tourwriter! We're so pleased to have you onboard.
Getting Help
You can reach out to us through our Tourwriter Chat functionality or email us at support@tourwriter.com. Access FAQs in the chat box as shown below:
Or simply click at the question mark icon to browse our help library.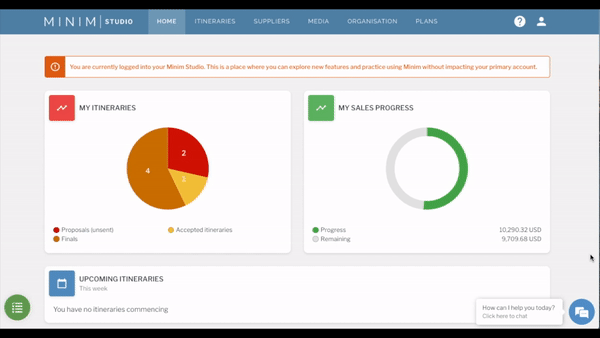 Use this guide to help you get started with the basics. Click on a link below to find out more about each step you'll need to take to start creating and sharing your itineraries with your travellers. We can't wait to see what you create!
Getting Started – Organisation settings